About The World Music Foundation
The World Music Foundation is a 501(c)(3) non-profit organization dedicated to a simple mission: opening minds through Music. We believe, and research shows, that experiencing music of other cultures increases tolerance and cultural empathy in people, and everything that we do, including our podcast, is based on effecting this social change.

In addition to our podcast, The World Music Foundation provides distinctive, global, musical performance and education across 9 countries through collaboration with master artists who instruct and inspire students through authentic interactions and presentations of music from cultures outside of their own. Targeted are students with minimal opportunity for musical exposure to live performance, diversity, and education from world artists.

Visit our main website www.TheWorldMusicFoundation.org to learn more about the work that we do, including live concerts, school visits, and even individual music lessons.
Join our list for episode sneak peeks and additional info: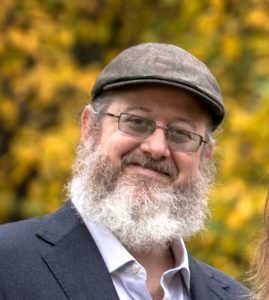 John Gardner
He's not only the HOST….he's also the FOUNDER
John Gardner is the Executive Director of The World Music Foundation. He founded the nonprofit after seeing first-hand the difference that Music can make in people's lives. After several years of running his own business, he decided to commit his resources and experience to filling the void of lacking musical diversity in communities around the world, because he believes (and research continues to prove) that there are tremendous benefits to learning and experiencing any music, but the largest gains come from listening to and learning about music from outside of your own culture.
John answers the Lightning Round!
We turn the tables and ask the host his most often asked questions:
What was your first musical memory?
It's a tie between the first three records that I ever owned: 'Make It Big' by Wham!, 'Thriller' by Michael Jackson, and 'Puff The Magic Dragon' by the Peter Pan Singers. I think Wham! is possibly the earliest.
What's been on your mind lately?
The launch of this podcast, obviously! Every conversation or anything that I read usually ends up with a voice in my head saying, "Hey, maybe we should do an episode on that!"
What's your first memory of music outside of your own culture?
I love this question because it starts with first defining your own culture- I'm from the U.S., half White, half Mexican, and all Texan- and the first music that I remember really impacting me from another culture was Gypsy music or as I now better understand it: Roma Music. It's just so emotional and moving!
What's your favorite food?
Forget about it: I could eat a few good burritos a day and be forever happy!! ….now healthy?…that's a different story, but happy for sure. I have to specify 'good' burritos though, which, to my palette, pretty much leads back to Texas.
World Music Foundation Podcast
Subscribe and stay connected on any platform: